Make your renovation and remodeling dreams come true with BR Bathroom Renovations in Kleinburg
Kleinburg is small town perfection with idyllic forested landscapes, lovely art galleries, and charming historic homes. With this town's focus on preserving history, many homes here require special renovations that can upgrade existing structures without losing their original charm. At BR Bathroom Renovations, we are proud to do our part to beautify the homes of this picturesque town. Whether you want to renovate to restore your home to its original glory or you want a modern remodel, we can help you create the perfect bathroom for your home.
To get started, call us today at (647) 834-8346.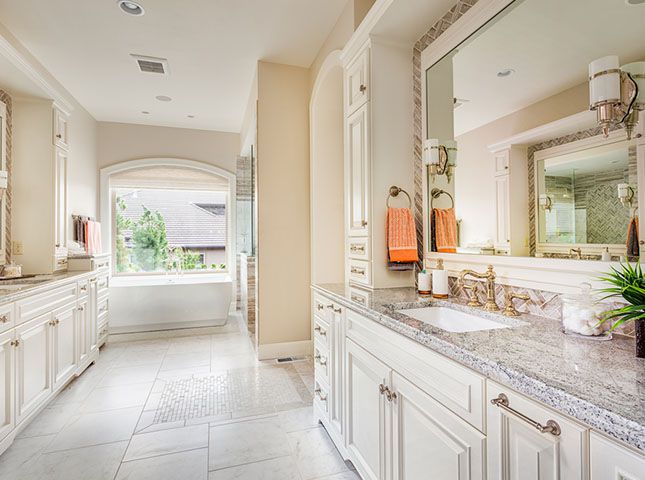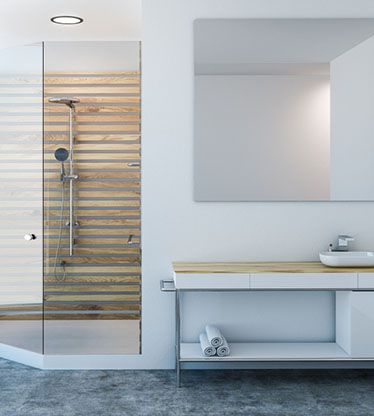 Large Bathroom Renovation Ideas
Large bath renovations are an exciting opportunity to make use of this space. When your bathroom measures 110 sq. ft. or more, it is considered large and you may be able to add a range of additions including a sauna, hot tub or even a seating area.
Contact Us Today
If you are remodeling a large bathroom, consider these ideas:
Add more storage: Adding a linen closet or other storage to your large bathroom can help to free up space in other areas of your home. It will also give you a convenient place to store items that are needed in the bathroom such as towels and toiletries.
Add entertainment: Depending on how large your bathroom is, you could add a bookshelf, television and a seating area.
Workout equipment: Far from a traditional addition to a bathroom, but it can be convenient in large bathrooms. If you have the room, being able to jump right from a workout bike into a shower, might be the best use of this space yet.
Create a spa-like setting: Home spas have become increasingly popular as homeowners want to avoid going to spas and gyms. Avoid the cost and struggle of going to a spa by using your large bathroom to add a sauna, hot tub or jacuzzi.
Get An Estimate Today
Small Bathroom Renovations
A small bathroom can often feel claustrophobic and even dreary when the decorating is not done properly. Considering the bathroom is a place in your home that you visit multiple times each day, having a bathroom that feels uncomfortable can have an impact on your mood and your whole home. When remodeling your small bathroom, consider these options to increase functionality and make it feel more welcoming.
Choose light colors
Along with picking pale shades for the walls, you can also choose lighter finishes for your tiles, vanity and other pieces. While you should not feel restricted to having an all-white bathroom, lighter colors can make a room feel more open and larger.
Contact Us Today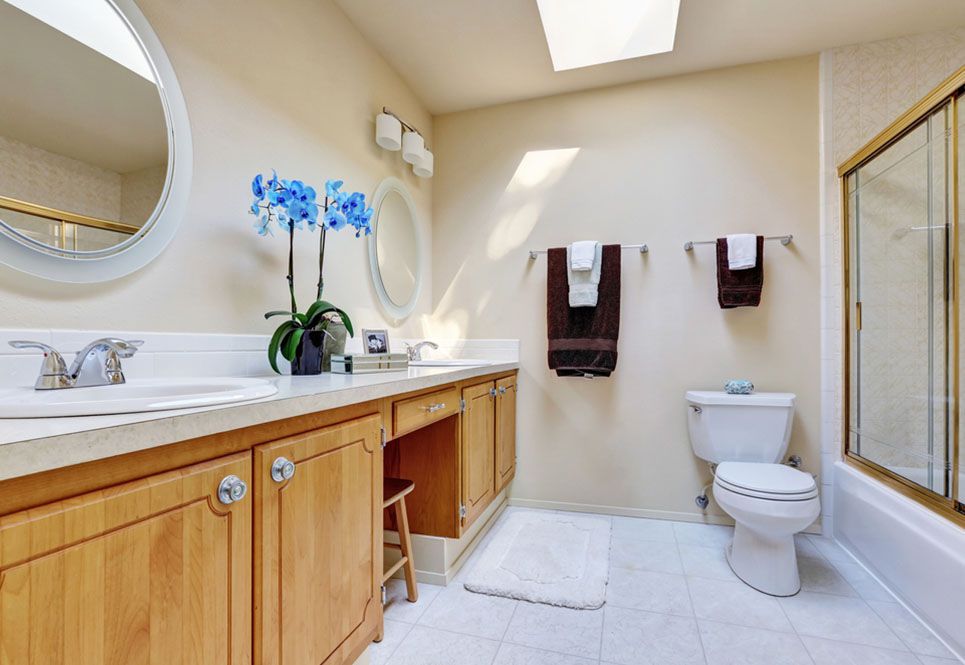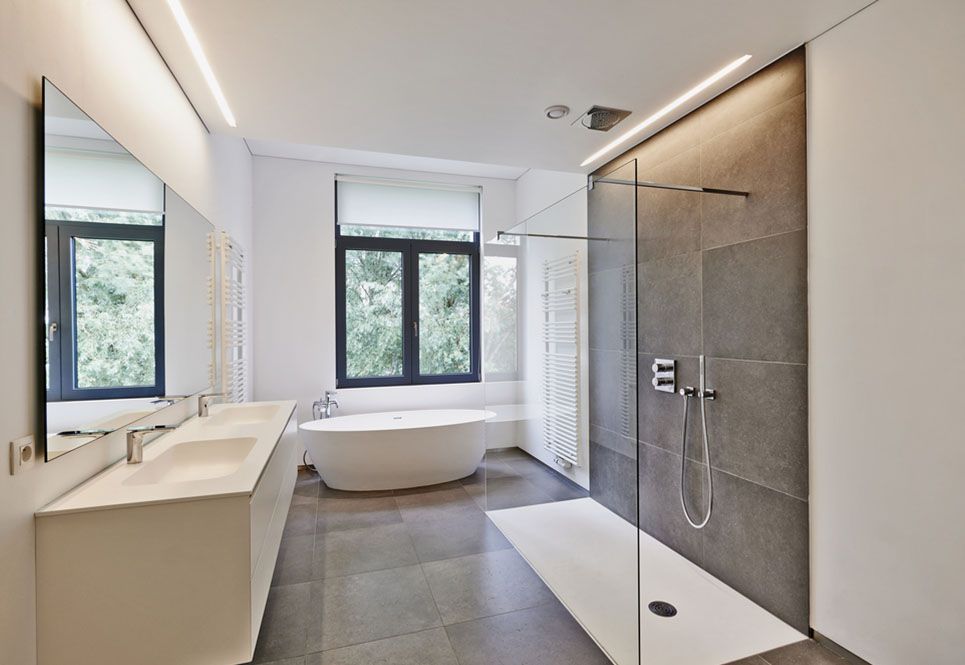 Choose low-profile items when possible
Bathroom cabinets, vanities and toilets that are designed to be compact can easily free up space in your small bathroom. Choosing a smaller sink and cabinet combination will create larger, easier to navigate pathways in your bathroom. This can be especially helpful for anyone who may have mobility issues or difficulty navigating tight spaces.
Contact Us Today
Make your bathroom larger with a remodel
Many small bathrooms share a wall with a closet or other small room. In some cases, a wall can be removed or modified to make a bathroom larger.
Contact Us Today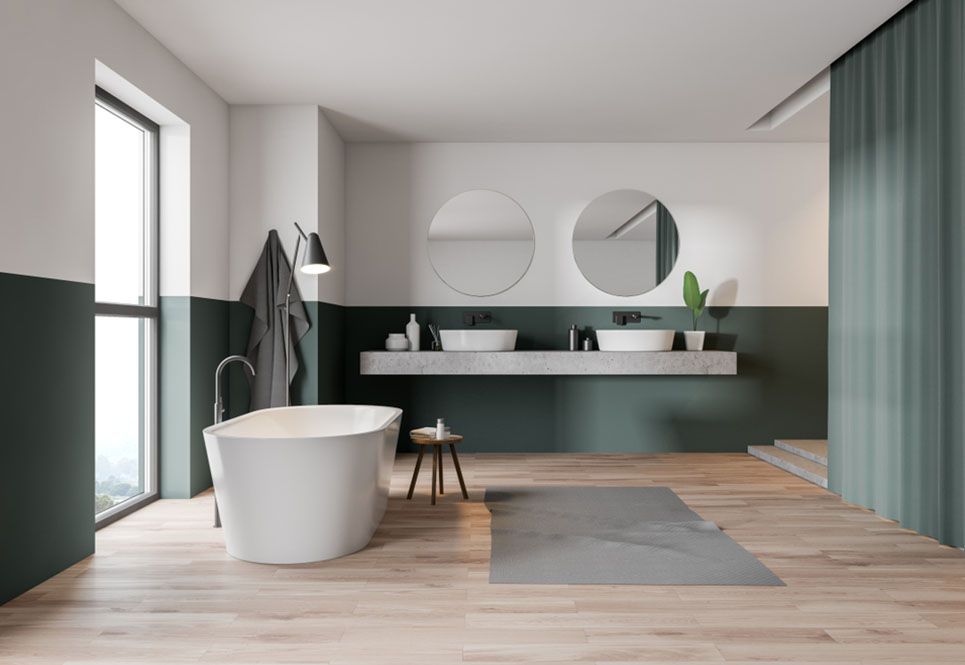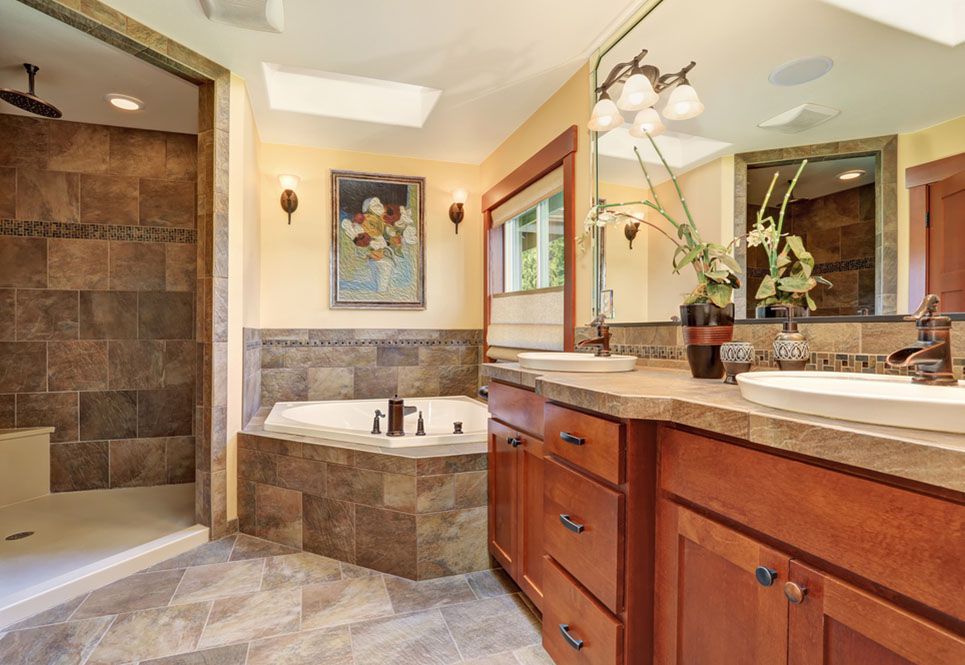 Consider recessed storage
While floor space may be in short supply in a small bathroom, the walls may offer more options. Both low-profile and recessed shelving can give you more storage without taking up tons of additional space.
Contact Us Today
Planning Your Bathroom Renovation Budget
Budgeting for a major home project can be difficult. Even the best planned renovation is likely to have unexpected differences in cost. To avoid spending more than you want to, speak with your contractor before work begins about what your expectations are. You should also:
Make a list of "must-haves"
Leave room in the budget for unexpected costs
Discuss with your contractor what you would like to achieve
Avoid adding on extras until you are sure that your "must-haves" are taken care of
Signs that You Need Bathroom Renovations Kleinburg
Is your bathroom telling you it needs a renovation right now? While you might consider drab curtains and chipping paint to be the primary signs of wear and tear, there are more serious ones. If you are experiencing any of the following, it may be time to get your bathroom in shape before more damage occurs:
Your Tile is Slippery or Broken: Whether you installed it yourself or it was an idea leftover from the previous owner, some flooring simply is not safe. Consider replacing slippery or broken tiles with new and slip-resistant varieties.
Your Bathroom is Drafty: A cold draft anywhere in the house will be problematic but can be the most uncomfortable in a bathroom: Improving insulation, replacing windows and installing a heating fan and/or radiant flooring can help the room stay warmer and reduce your energy costs.
Everything is Leaking: Have you had to call your plumber multiple times in the past few months? Your plumbing naturally breaks down as it gets older and this can result in clogs and leakage. While it may seem cheaper to repair than replace, this typically is not true in the long run. Upgrading your plumbing now could save you money and also ensure you do not have sudden water damage from a burst pipe or other plumbing issue.
Your Bathroom Smells Musty: Many bathrooms are built without proper ventilation. If you notice that your bathroom tends to smell musty, mold and water damage could be forming. Installing a ventilation fan and performing upgrades can prevent a mold problem from getting worse.
Choose Trusted Bathroom Contractors for your Bath Renovation
One of the best ways to stay on budget is to choose bathroom renovation contractors you can trust. At BR Bathroom Renovations, we make it a priority to always give you transparent pricing and keep you informed of any major cost changes before work is done. Our knowledgeable team has decades of combined experience renovating and remodeling homes in Kleinburg. We cannot wait to put that expertise to work for your home. To get started on your consultation, contact us at (647) 834-8346.