Experienced Bathroom Renovation Contractors in Vaughan for all Your Remodeling and Renovation Needs
Is your bathroom cramped, dingy, or just not the way you want it to be? With quality bathroom renovations and remodeling, both large and small bathrooms can be transformed into beautiful, functional spaces. At BR Bathroom Renovations in Vaughan, we are your local bath renovation experts. Whether you simply need more storage added to a small space or want to transform your bathroom into a luxurious home spa, we are here to help bring your remodeling dreams to life!
To get started, call us today at (647) 834-8346.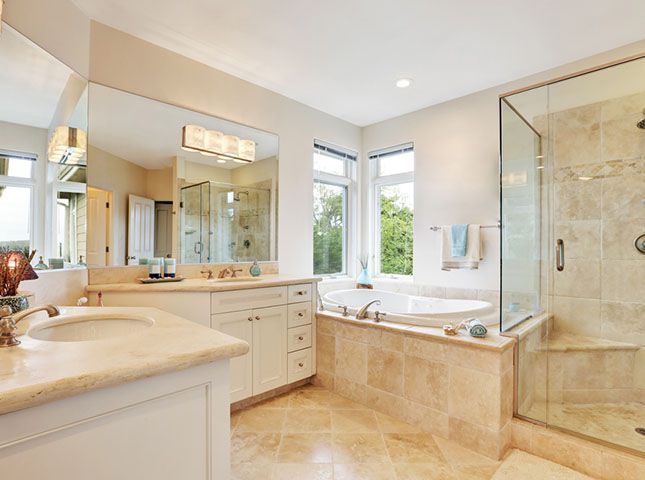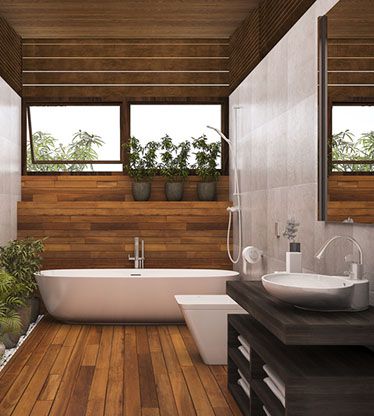 Bathroom Remodel In Vaughan
Do you need a bathroom renovation or a bathroom remodel in Vaughan? Often, renovation and remodel are used interchangeably but they do have different meanings. A renovation is when you want to upgrade and replace existing elements while a remodel is a more in-depth process with more dramatic changes. BR Bathroom Renovations Vaughan offers both renovations and remodels for your bathroom. Whether you want straightforward upgrades on existing fixtures or you want a completely transformed room, our team has you covered.
Contact Us Today
Bathroom Renovations in Vaughan: Why Should You Renovate your Bathroom?
Bathroom renovations are often about more than simple aesthetics. While having a beautiful bathroom is undoubtedly lovely, there are additional practical reasons why you should consider bathroom renovations. Vaughan area residents often cite a need for bathroom upgrades to increase efficiency and storage. Check out these other great reasons to upgrade your bathroom:
Upgrade Plumbing And Prevent Leaks
Water damage and mold growth are the top reasons that bathrooms require repair and renovation. By being proactive in your upgrades, you can address plumbing issues before leaks start or get worse. This, ultimately, will also save you money and time if you can catch issues early.
Contact Us Today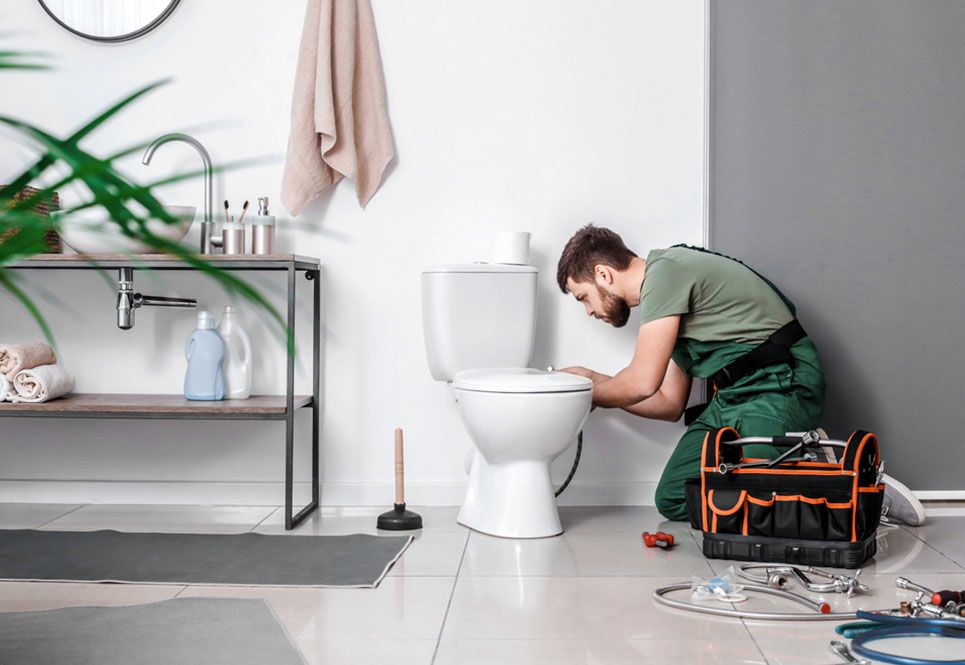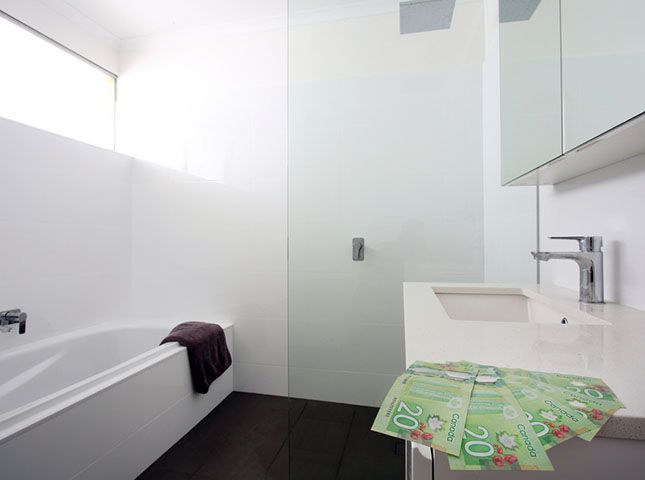 Return On Investment
A survey on Moving.com showed that homeowners can expect to recoup roughly 60% of their remodeling costs when they resell their homes. This makes a bath remodel among the best returns.
Contact Us Today
Increase Safety And Accessibility
Bathroom upgrades are often about more than just making a room look nicer. Many elements can make your home safer and more accessible to those with mobility issues. Consider elements like a step-through tub, seamless shower, and handrails to make your bathroom safer.
Contact Us Today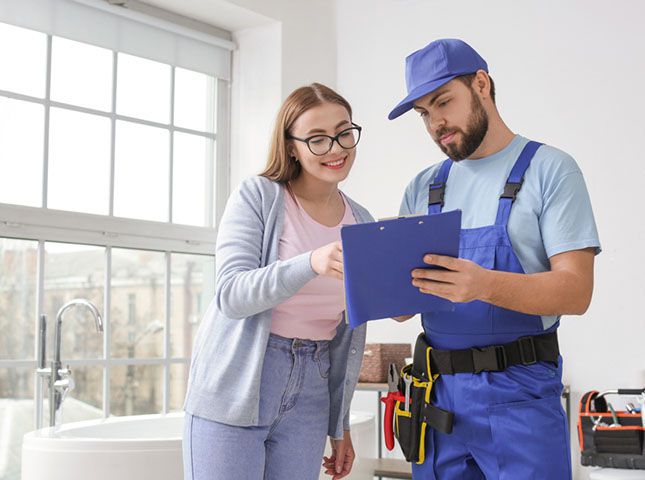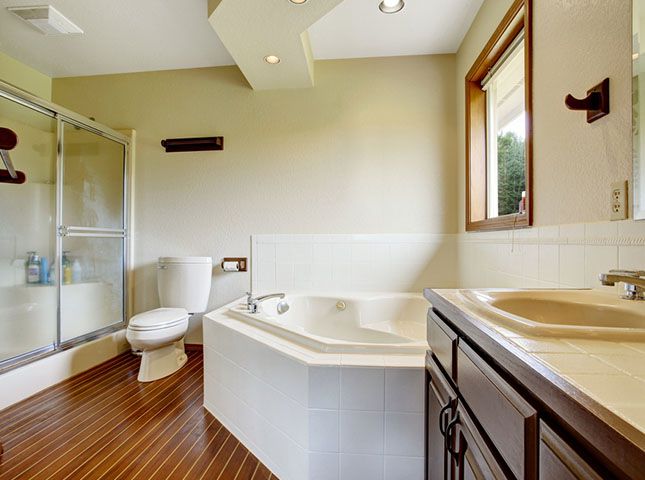 Environmentally-Friendly Upgrades
Sinks, toilets, and showers that are designed to save water will help with your utility bills and be kinder to the environment. A renovation is also a good time to consider improving insulation and changing out drafty windows. This can help save you money on heating and cooling costs while keeping the room more comfortable.
Contact Us Today
Improve Storage with Small Bathroom Renovations
Small bathrooms present a unique challenge but they can often be the most rewarding for a renovation project. With custom storage solutions, you can create more functional space even in the smallest bathroom. Consider these remodeling ideas for storage upgrades in your small bathroom:
Repurpose small, awkward corners with custom storage solutions. If you have space in your bathroom that is unusable because it is in a hard to reach corner BR Bathroom Renovations can create custom cabinetry and shelving to utilize this space efficiently.
Build upwards. While floor real estate may be at a premium in a small bathroom, there are often options to build shelving and cabinetry higher up on the walls.
Choose open storage solutions. Instead of bulky wooden cabinets in your small bathroom, choose open or glass-fronted shelving. Both of these options will give you storage without making the room feel smaller than it is.
Decorate with Light colors and mirrors. While not a storage solution, both light colors and mirrors can work wonders for creating the appearance of more space in a small bathroom.
Create a Spa-Like Experience with Large Bathroom Renovations
Large bathrooms can often seem like a misuse of space when not properly designed. While having extra space to move around is nice, it is not functional unless you have proper storage areas or dividers. To get the most from a large bathroom space, here are our top large bathroom renovation ideas:
Dividers: Use dividers to section off the toilet from the bathtub or shower to increase privacy and functionality. This is a great solution for any shared bathroom.
Seating: How often have you gotten out of the bath only to sit "drying off" for countless minutes? A seating area in the bathroom gives you a comfortable area to do just that without having to move through the house. Extra seating can also work well for occasions when you have multiple people getting ready at the same time.
Sauna: In-home saunas have increased in popularity over the years as people have realized the benefits of this moist heat method. This can also be more affordable and hygienic compared to going to a gym or spa.
Jacuzzi: A jacuzzi is not only a great way to relax, it can also help to soothe sore muscles and aches. Add a jacuzzi to your bathroom for natural, at-home physical therapy.
Deluxe Vanity: A vanity complete with adjustable lighting and a seating area makes for the perfect space to do makeup and hairstyling.
Linen Cabinet: Keep extra towels right where you need them with an in-bathroom linen closet. This is an especially good feature for an ensuite bathroom or guest bathroom since it keeps necessities all in one area.
BR Bathroom Renovations: Your Local Bathroom Contractors in Vaughan
The best bath remodel starts with the best bathroom contractors. BR Bathroom Renovations is dedicated to providing you with the customer service, transparent pricing, and quality guarantee that you and your home deserve. We are local contractors who proudly serve the Vaughan area. Schedule your consultation today by calling us at (647) 834-8346.