Local Bathroom Renovation Contractors in Newmarket for large and small bathroom remodeling
Newmarket is home to historic buildings and world class shopping. Minutes from the heart of the city's downtown shopping center, you can find homes that reflect the rich history of this area. At BR Bathroom Renovations, we are experienced with both modern homes and restoring vintage residences. Whether you want to simply upgrade existing structures or remodel your entire bathroom, our knowledgeable contractors are here to help you get the bathroom that suits you and your home.
Ready to get started? Contact BR Bathroom Renovations at (647) 834-8346 to schedule a consultation.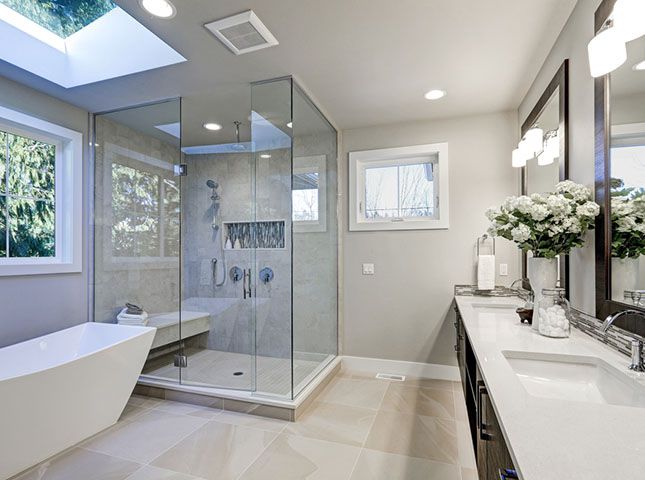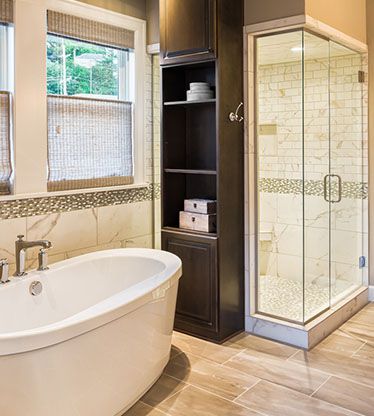 BATHROOM RENOVATIONS NEWMARKET: WHY SHOULD YOU RENOVATE YOUR BATHROOM?
Could a bathroom renovation be the best investment you could make? A recent study by Moving.com revealed that homeowners recouped roughly two-thirds of their renovation investment when they sold their home. This gives bath remodels one of the best returns on investment when it comes to home upgrades.
Contact Us Today
What else can a bathroom renovation do for you and your home?
Energy Efficient: Improve energy efficiency while reducing heating and cooling costs. By taking measures such as installing radiant flooring and improving insulation around windows, you can make your bathroom more comfortable, environmentally friendly and cost-efficient.
Block Moisture: Stop mold and water damage before it starts. Remodeling efforts can reveal if your bathroom has hidden moisture issues and stop them in their tracks.
Improve Safety: Safety features like step-through tubs, seamless shower floors and handrails can make a bathroom more easily accessible for anyone with mobility issues. With modern styling these features will make your bathroom safer without detracting from the design. Slip resistant flooring is also a great addition no matter your age or ability.
Increase Storage: If you have ever struggled to find a place to keep towels, toiletries or personal items then you know how important convenient bathroom storage is. With proper storage, you can have everything you need organized in easy to find shelving and drawers.
Get An Estimate Today
How to Stay on Budget With Your Bathroom Renovations Newmarket
If you are like most homeowners, you have likely personally experienced or heard of renovation horror stories that end up costing many times more than intended. While there is always the possibility that something will go wrong and the final price will be increased, you can avoid going over budget by following these guidelines:
Prioritize
Make a list of everything you would like done with your bathroom and then rank what is most important to least. By knowing this ahead of time, you will be better prepared to avoid adding on extras that are not in the budget.
Contact Us Today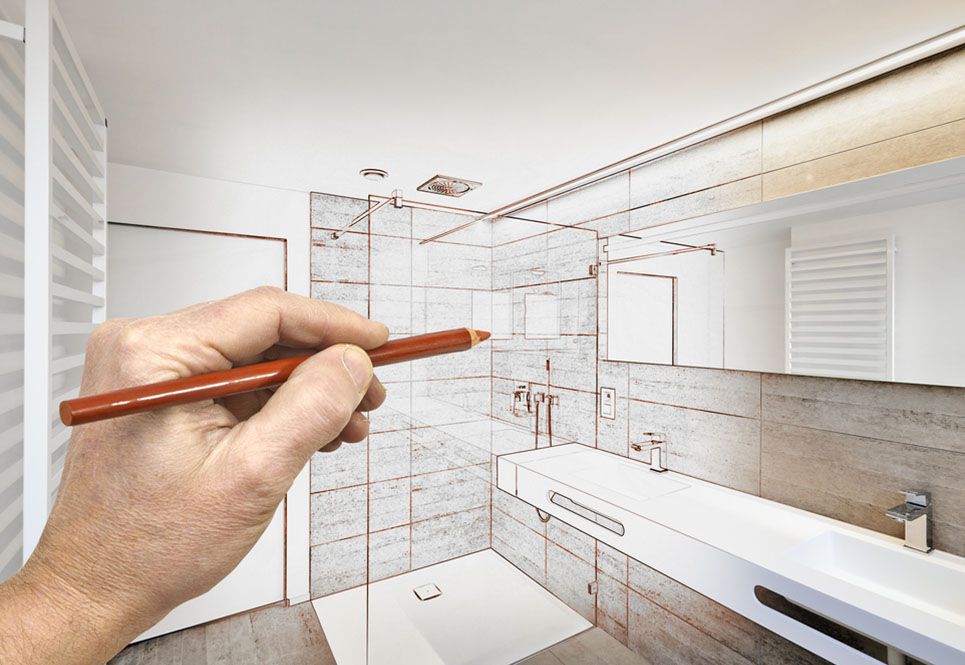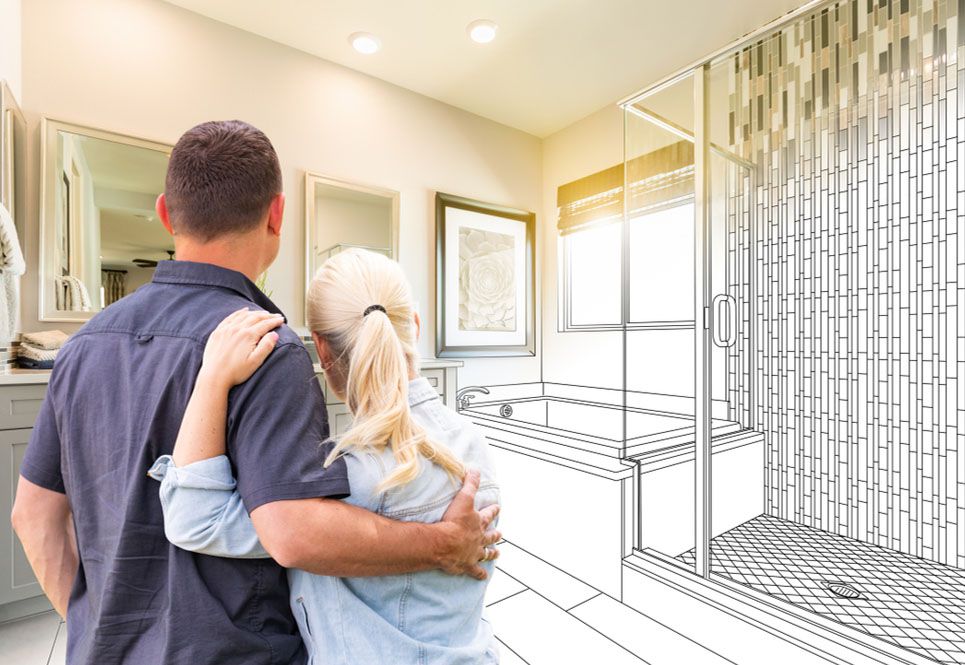 Know What You Want
Before calling in contractors or obtaining quotes, do your research to get ideas for what will work for your bathroom. Consider what your ultimate renovations would include and what your must-have items are.
Contact Us Today
Avoid Unnecessary Remodeling
Remodeling a bathroom can be a great tool for fixing poor design issues but it is more expensive than renovating. While renovating helps to restore existing structures, remodeling can change the structure of a bathroom. This can include adding or knocking down walls, building additions and more. Before committing to more drastic and expensive remodeling, ask your contractor what you can do with more cost-efficient renovations.
Contact Us Today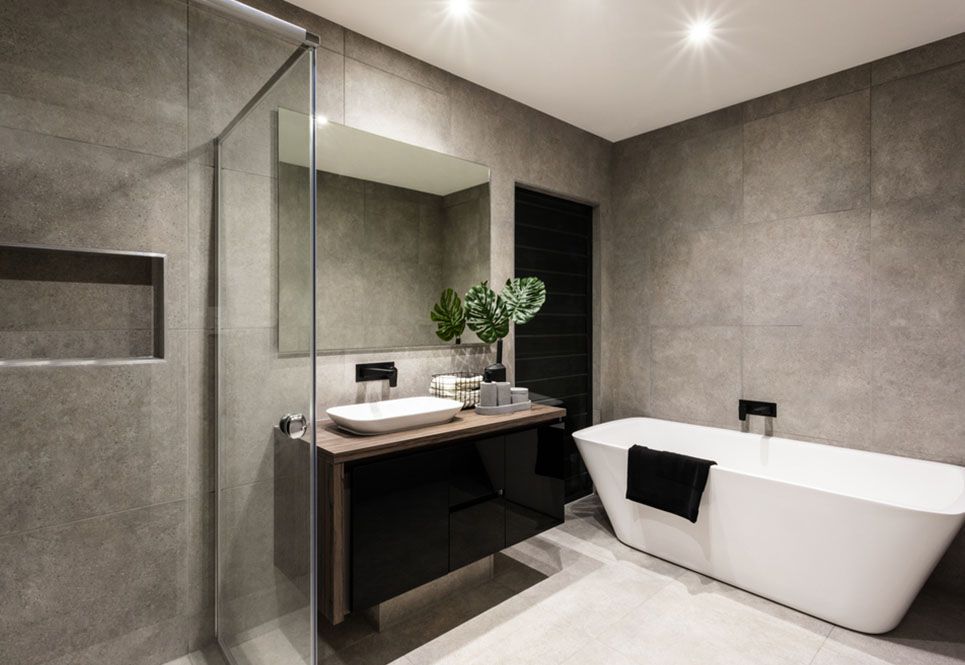 Know Your Bathroom's Floor Plan
Bathrooms of all sizes present different design challenges. Knowing if your bathroom is considered, large, small or average will help you look for design inspirations that match your room.
Large bathrooms are 110 sq. ft or more.
Medium bathrooms are 41 to 109 sq. ft.
Small bathrooms are 40 sq. ft and under. Small bathrooms are rarely less than 36 sq. ft. If your room is smaller than this, certain custom fixtures could fit better without forcing you to give up any amenities.
Increasing Storage In Small Bathroom Renovations
For most homeowners with smaller bathrooms, one of the biggest issues is finding proper storage. Storage solutions for small bathrooms include:
Corner Cabinets: narrow cabinets that fit snugly into the corner of the room can make use of space that is often left empty.
In-Shower Storage: Add shelving in your shower to store shampoo, soap and other necessities out of the way.
Low Profile Cabinets and Fixtures: Having a small bathroom does not mean you have to give up on storage space or other elements. Choose low profile cabinets, vanities and more to avoid crowding the small space.
Optimized Cabinetry: Under sink storage, mirrored cabinets and more can make better use of the space you have. When floor space is limited, building cabinets higher up can make all the difference.
Movable Storage: Sometimes the best option is storage that can be moved from one area to another. Small, wheeled cabinets can be moved around your bathroom to give you more space where you need it.
Create An In-Home Spa With Large Bathroom Renovations
Why use your large bathroom for a simple tub when you could include a jacuzzi, sauna, or other feature you would normally have to go to a spa for? When you have a large bathroom there are endless possibilities to what you can include.
Depending on how large your bathroom is, you could create a lounge area complete with seating, a book shelf or even a television. This is ideal for an ensuite bathroom or a guest bathroom.
Your large bathroom renovation could also include installation of a bay window, sunken tub and much more. Whether you want a sleek, modern look or a vintage theme complete with clawfoot bathtub, BR Bathroom Renovations contractors have the experience to make your remodeling project shine.
BR Bathroom Contractors In Newmarket
Ready to get started on your bathroom remodel? Newmarket residents have come to rely on the trusted experience and excellent customer service that BR Bathroom Renovations provides. We specialize in both bathroom remodels and renovations that can transform your bathroom. Schedule your bath renovation in Newmarket consultation by calling us at (647) 834-8346.