Make your renovation and remodeling dreams come true with BR Bathroom Renovations in Richmond Hill
Richmond Hill is a thriving and diverse city with lovely parks at every corner and a growing economy. As the population grows so does the need for renovation and remodeling efforts on the area's homes. At BR Bathroom Renovations, we serve the Richmond Hill area with the best in bathroom remodeling. From simple upgrades to total remodels, we can help you create a beautiful bathroom for your home.
Schedule your consultation for bathroom renovations in Richmond Hill by calling us at (647) 834-8346.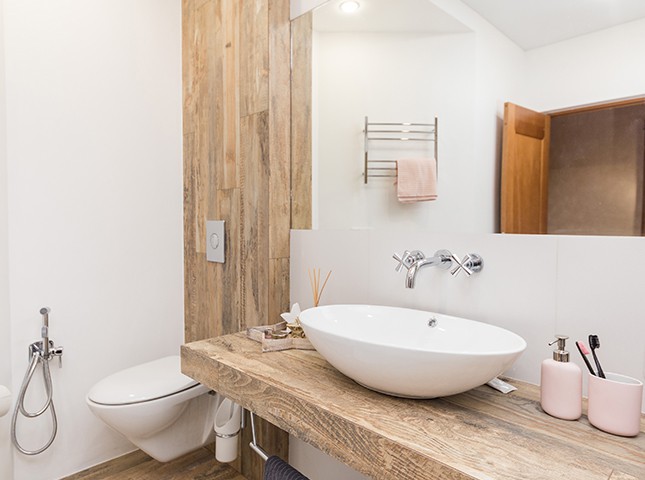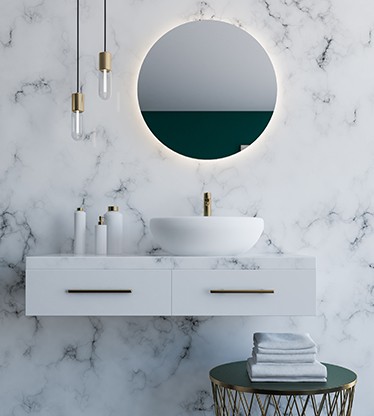 Bathroom Renovations Richmond Hill: How to Get the Bathroom You Want
Want to make sure you get everything you want in your bathroom remodel? One of the most important things you can do is to know what you want before the project starts. While our knowledgeable bathroom contractors can help guide your project, it is best if you do your own research first.
Contact Us Today
Keep these things in mind when planning your bathroom remodel in Richmond Hill:
Make a list of your must-haves. When a large project is underway it is easy to get lost in the process. Things get added and changed for a variety of reasons and it is important to know what you want the end result to be. This will keep you from getting overwhelmed during the renovation and making decisions last minute.
Leave room in the budget for unexpected costs. No matter how well a major remodel or renovation is planned, costs can often change. Sometimes more damage is found once tile is removed, plumbing needs to be replaced before a tub can be installed, and a hundred other possibilities.
Get inspired by other designs for bathrooms similar to your own. Look for bathroom renovations for baths that are of a similar size and floor plan to your own. This will help give you an idea of what will work best for your space.
Get An Estimate Today
Big Ideas for Small Bathroom Renovations in Richmond Hill
Is a small bathroom cramping your style? Homebuyers often underestimate how inconvenient a small bathroom can be. All the things you would normally store in your bathroom, i.e. toiletries, toilet paper, and extra towels, suddenly have nowhere to go. With a small bathroom renovation, you can often add storage or free up space by choosing the right-sized fixtures. Consider this renovation ideas for your small bathroom:
Recessed and custom shelving
Recessed shelving that goes into the wall will give you more space to store things without taking up precious floor space. Recessed shelving in a shower is an easy addition with great benefits as well.
Contact Us Today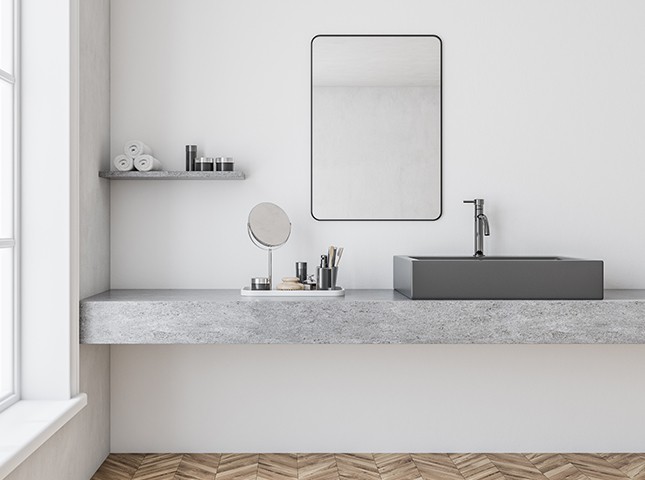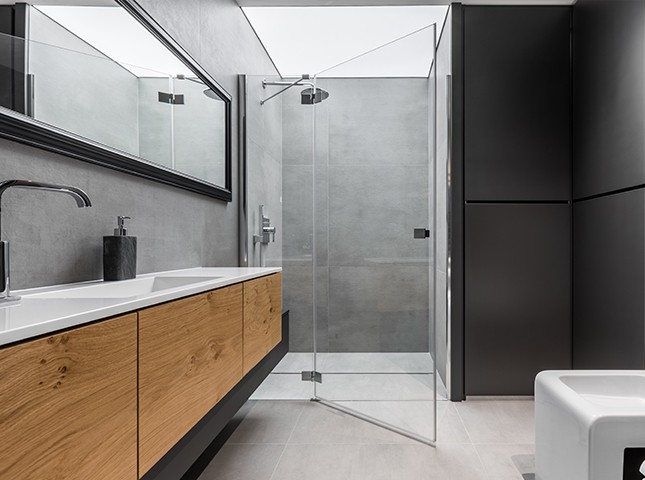 Choose compact and low-profile cabinets and vanities
While a large sink and counter can be nice, a smaller version is often just as functional while still leaving spice to comfortably move in your bathroom.
Contact Us Today
Choose light tiles, walls and wood finishes
This is a time-honored decorator's trick that can help make any room seem larger. Choose pale shades and light woods to avoid making your small bathroom look even smaller.
Contact Us Today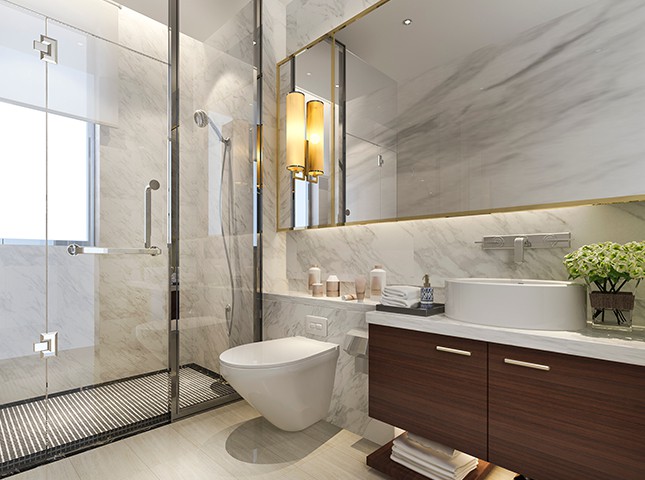 Do You Need a Remodel or a Renovation?
Remodeling and renovating are often treated like the same term, but they do have differences. With a renovation, you are working to restore your home's existing systems and structure. This can include upgrading plumbing, fixing electricity, or installing a new tub. It would not include things like removing or adding walls. This would then be remodeling. When you are remodeling, you are changing major structures that will completely alter the look of the room.
So, which one is right for your bathroom? This will depend on what you want to achieve. If you simply want to freshen up your current bathroom, a renovation can do just that. However, if you would like to change or remake your bathroom's whole look then a remodel is required.
Ultimately, it is usually acceptable to use the terms interchangeably. However, it is important to know the difference when researching costs and timelines. A remodel will nearly always take longer and cost more so it is important to not get it confused with renovation when estimating cost.
Large Bathroom Renovation Ideas
Is your bathroom more than 110 sq. ft.?  While having a large bathroom like this can seem like a luxury, it can also feel as if the space is underutilized. Consider these options to better use your large bathroom space:
Free up room in other areas of your home by adding storage. An extra linen closet in your bathroom will not only keep towels and other items conveniently at hand, it can free up space in other areas.
Create a seating area. An extra seating area in a bathroom can be a convenient place to get dressed or relax after a shower. This can be especially beneficial for a shared en suite bathroom.
Add Entertainment. For bathrooms big enough to add seating, a television or a bookshelf can also be useful additions. Relax before or after a bath in a comfy chair while watching your favorite program – all without having to move from the bathroom!
Include a sauna. Saunas, jacuzzis and hot tubs are another wonderful way to relax and utilize your bathroom space. Turn your bathroom into a spa with any of these and you can avoid the cost and inconvenience of going to a spa.
Build divider walls. Though a large, open space will make a room seem bigger, it is not ideal for functionality. By adding divider walls between a bathtub and toilet or a sink, you allow the space to be used more efficiently while increasing privacy.
Bathroom Contractors for Your Bathroom Renovations Richmond Hill
Ready to get started with your bath renovation? BR Bathroom Renovations is here to help. Our knowledgeable and experienced bathroom contractors proudly serve the Richmond Hill area with the best in home remodeling construction and design. Schedule your consultation and receive a cost estimate by calling us at (647) 834-8346.