Experienced Bathroom Renovation Contractors in Markham for all Your Remodeling and Renovation Needs
Markham is a diverse area with historical buildings residing minutes away from soaring skyscrapers. As a local renovation contractor, BR Bathroom Renovations has years of experience renovating both vintage homes and remodeling modern residences. We understand how each type of home has its own remodeling and renovation needs. Whether you want to restore a vintage bath or fully modernize your bathroom with sleek chrome fixtures, BR Bathroom Renovations has solutions to meet your needs and aesthetics.
To get started, call us today at (647) 834-8346.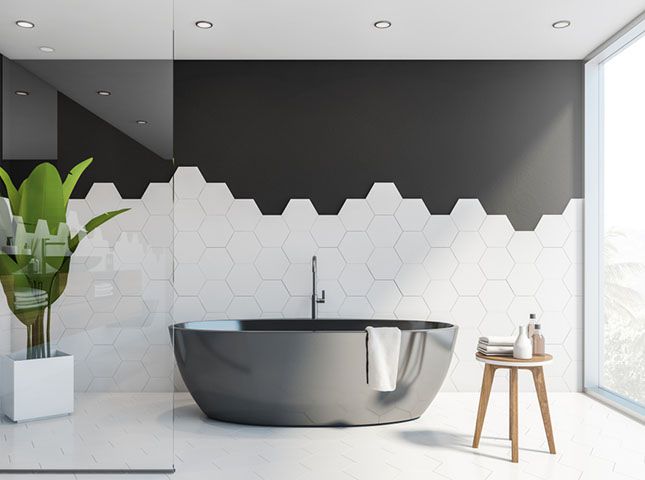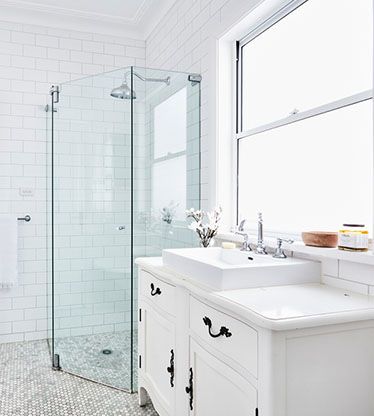 Why Should you Consider Bathroom Renovations in Markham?
Renos for any area of your home can be beneficial, but they are especially useful in a bathroom. Bath renovations have some of the highest rates of return on investment and they help to improve one of the most used rooms of your home. Here are our top reasons for a bath renovation in Markham:
Contact Us Today
Return on Investment for Bathroom Remodeling Markham
Is remodeling your bathroom worth it? While remodeling and renovation efforts are expensive, you can expect to recoup most of your costs if you ever decide to resell your home. In a Moving.com survey, it was found that roughly two-thirds of the cost of a bathroom remodel will be recovered during a home sale. This means you can enjoy your newly renovated bathroom for years to come at a fraction of the actual cost. However, even if you do not choose to sell, remodeling can often pay off in other ways, including:
Renovation can stop leaks and mold before they start. By removing fixtures and inspecting walls and floors before there is a problem, bigger issues are prevented.
Increase comfort and organization in your home. Renovations can be used to add storage, upgrade fixtures, and increase the functionality of your bathroom. How much time and stress could you save with a well-organized bathroom that includes extra storage?
Add or improve safety features. A renovation gives you the opportunity to add features like grab-bars, step-through bathtubs, and seamless showers. Each of these features can be beneficial for healthy, able-bodied adults but are especially useful for anyone with mobility issues.
Get An Estimate Today
Replace Builder-Grade Materials
Is your bathroom's generic, frameless mirror still staring back at you from under a strip of too-bright lights? If you are like many homeowners, you likely still have the same fixtures that came with your home. While these items are serviceable, builder-grade products are not of the best quality and have a basic, mass-produced look. With a bathroom renovation, you can change or upgrade these items into ones that will last longer and transform the look of your bathroom. Here are our top tips for how to renovate a builder-grade bathroom:
Focus on a custom vanity and mirror
In a small room like a bathroom, the mirror and vanity can do wonders for upgrading the whole look of the room. Instead of the plain painted wood and frameless mirror that likely came with the house, consider upgrading to a mirrored cabinet and a vanity that suits your style.
Contact Us Today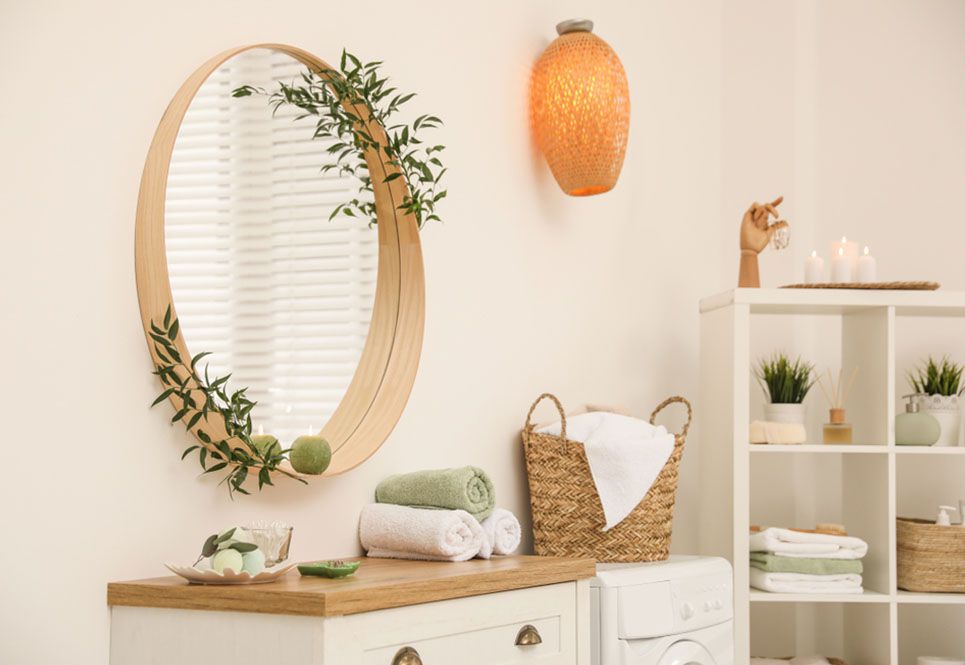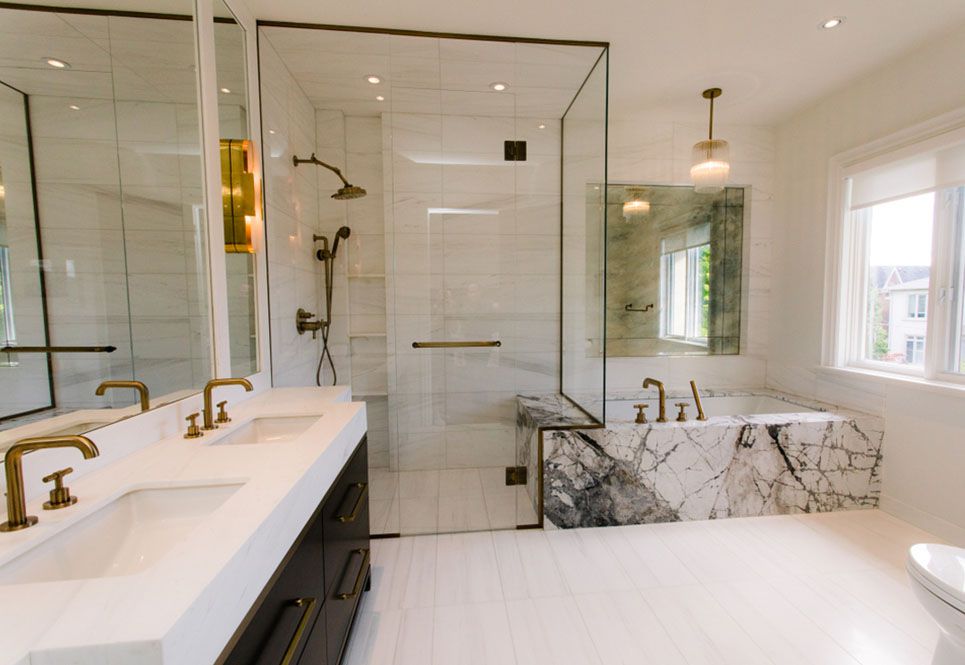 Choose A Theme
Builder homes are typically designed with neutral fixtures and colors that will appeal to a wide audience. With something as simple as choosing a color theme, you can take your bathroom from basic and dull to looking personal and welcoming.
Contact Us Today
Upgrade your shower and tub
Our Bathroom Renovations in Markham can upgrade your shower with features like multiple-jets, shower seating, a step-through tub and more.
Contact Us Today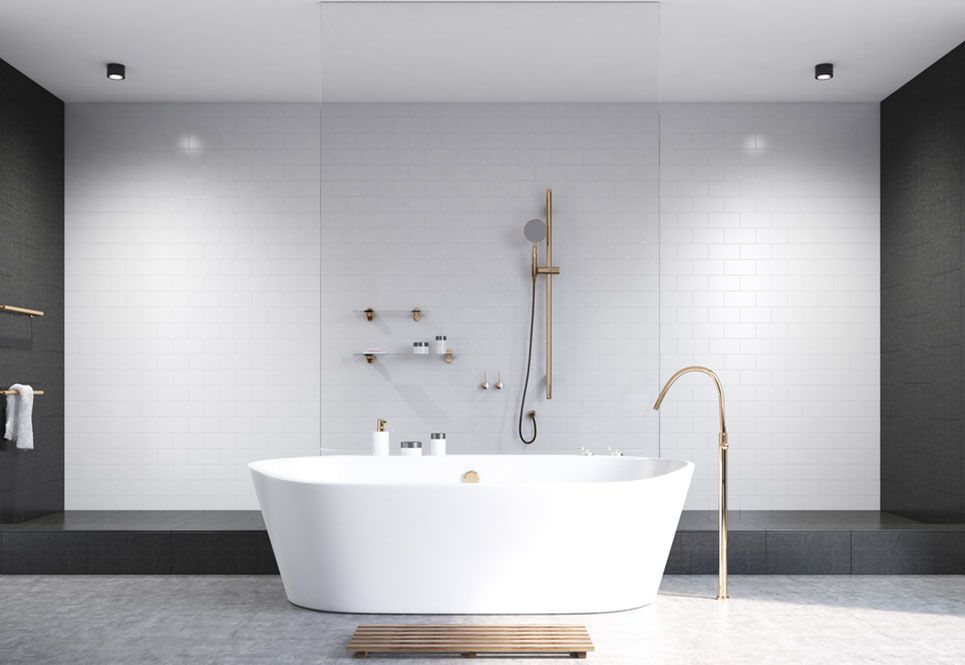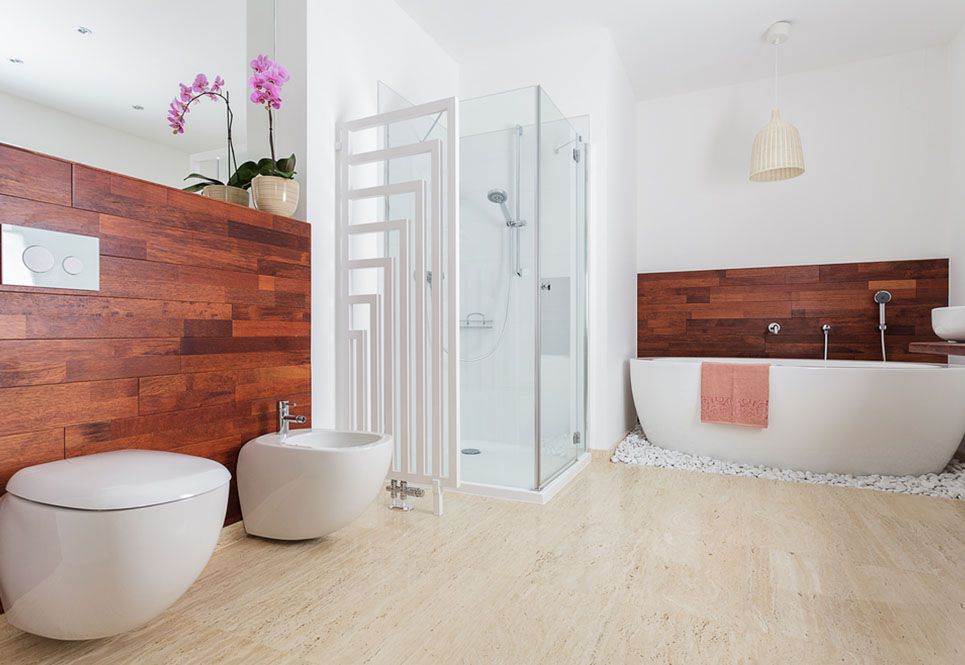 Choose A Special Feature
Create a spa-like experience in your home by installing a sauna, jacuzzi, or multi-jet shower in your restroom. Not only can these additions be a great way to unwind, but they can also be more cost-effective and convenient than going to a spa or health club for the same amenities.
Contact Us Today
Small Bathroom Renovations Markham
Think your bathroom is too small to renovate? With BR's custom storage and renovation solutions, you can improve both the look and functionality of a small bathroom. Consider these ideas for your small bathroom renovations:
Choose lighter colors throughout. It is a classic decorator's trick to use lighter colors to make a room seem larger but that does not mean you are stuck with all white walls and cabinets. Soft, neutral tones and light-colored woods will give you the effect without the stark, blinding look of an all-white bathroom.
Use mirrors to open the space. For another classic decorating idea use mirrors to help open up space and add depth even in small areas.
Choose low profile cabinets, vanities, and mirrors. With the explosion in popularity of tiny homes, small and low-profile fixtures are easier to find and come in greater varieties. To avoid overwhelming a small space with large fixtures, choose low profile options whenever possible. A low profile vanity and compact sink will still work well without taking up extra space.
Large Bathroom Renovations Markham
When looking for bathroom renovation ideas, there are often more tips for small rooms than large ones. However, large bathrooms have their own unique challenges. Do you want to use the space to maximize storage? Do you want to leave it open and airy? Or maybe add special features like a large, custom vanity?
BR Bath Renovations in Markham can help you use your large bathroom space to get all the features you want. Our experts can help build custom cabinetry, add radiant flooring, install bathtubs, radiant flooring, and much more. Here are our top recommendations for remodeling large bathrooms:
Add room dividers to break up space and add privacy.
Install extra cabinetry or a linen closet for more organization.
Add a lounge or seating area.
Add radiant flooring to improve energy efficiency and increase comfort.
Schedule A Consultation With Our Bathroom Contractors
Ready to get started on your new bathroom? BR Bathroom Renovations is here to help! Our team of experienced contractors can make your remodeling dreams come true. To get stared with a consultation, contact us at (647) 834-8346.