Local Bathroom Renovation Contractors in Toronto for large and small bathroom remodeling
Toronto is known for being a diverse, culturally rich city. Homes in this exciting metropolitan area reflect the history and thriving future of Canada's largest city. BR Bathroom Renovations is a local Toronto area company dedicated to the city we call home and to making your remodel and renovation dreams a reality. From beautiful upgrades on existing fixtures to complete overhauls, our bathroom contractors will work with you to achieve the results you want.
To get started, call us today at (647) 834-8346.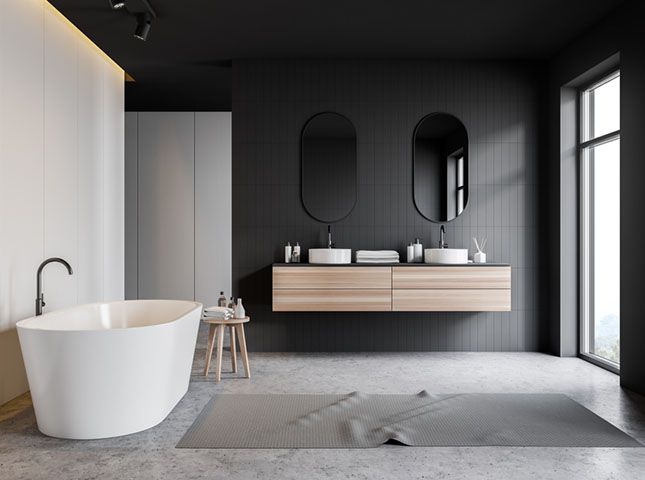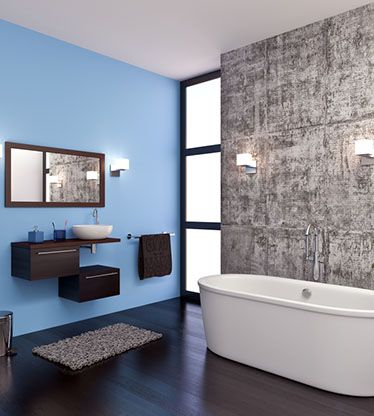 Bathroom Remodel In Toronto
Renovations and remodels are often accepted as the same thing but there is a difference. Renovations include upgrades that will restore your home to a like-new state. This can include replacing old fixtures, new floor tiles and replacing old vanities and tubs. A remodel can also include these things but will focus on a more dramatic transformation. For example, a remodel could also include removing or building walls and altering the overall structure of a room.
Contact Us Today
Does your bathroom need a renovation or a remodel?
Renovations tend to offer better value for most homeowners. Because you are restoring structures that already exist in your home, the cost is less than if you were building or redesigning new structures. However, remodels can achieve the following:
Correct poor design features.
Fix plumbing issues such as pipes in an exterior wall.
Expand a room. For example, a remodel can combine two rooms into one or remove a wall to make a closet part of a single room.
Divide a space. While you can use removable room dividers for some tasks, permanent walls in a bathroom will allow you to create more functional and private space. Large bathrooms in particular can benefit from this sectioning the toilet from the rest of the room.
Get An Estimate Today
Bathroom Renovations Toronto
How Can you Get the Most from Your Bathroom Renovations in Toronto? Getting the renovations you want starts with knowing what kind of bathroom you want. While experienced bathroom contractors like BR Bathroom Renovations can certainly help you bring your vision to life and offer suggestions about what will work best, a contractor cannot and should not decide the total look of your bathroom. To make sure your new bathroom is everything you want it to be, follow these steps to be an informed client:
Get Inspired By Bathroom Renovation Ideas
Do web searches and make a list of trends, classic design elements, and anything else that catches your eye. Then, create a list of "must-have" elements along with things that you definitely do not want. This will help ensure you do not get overwhelmed by choices when the time comes to get started.
Contact Us Today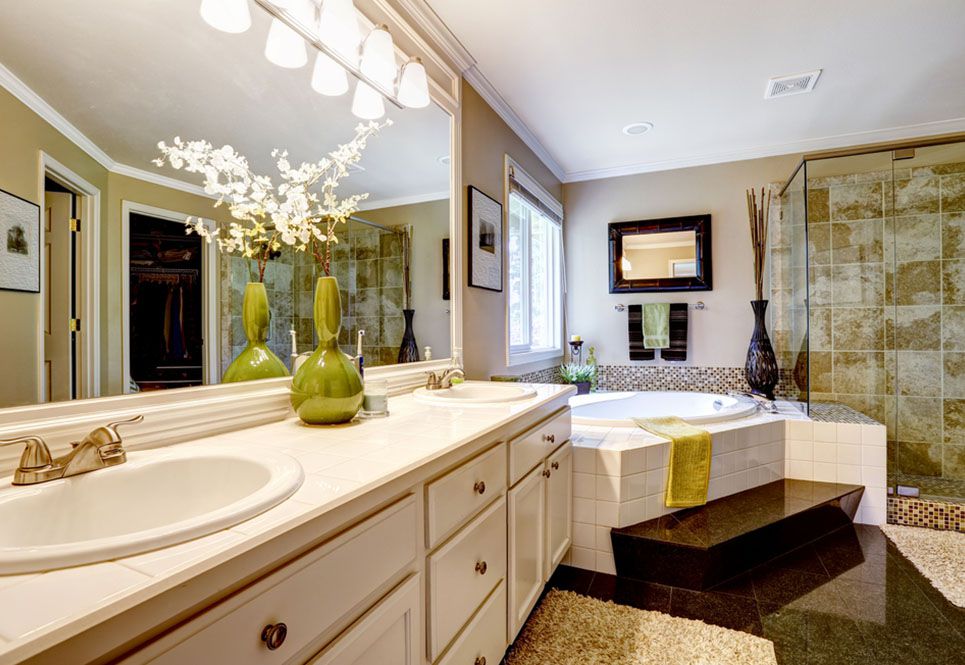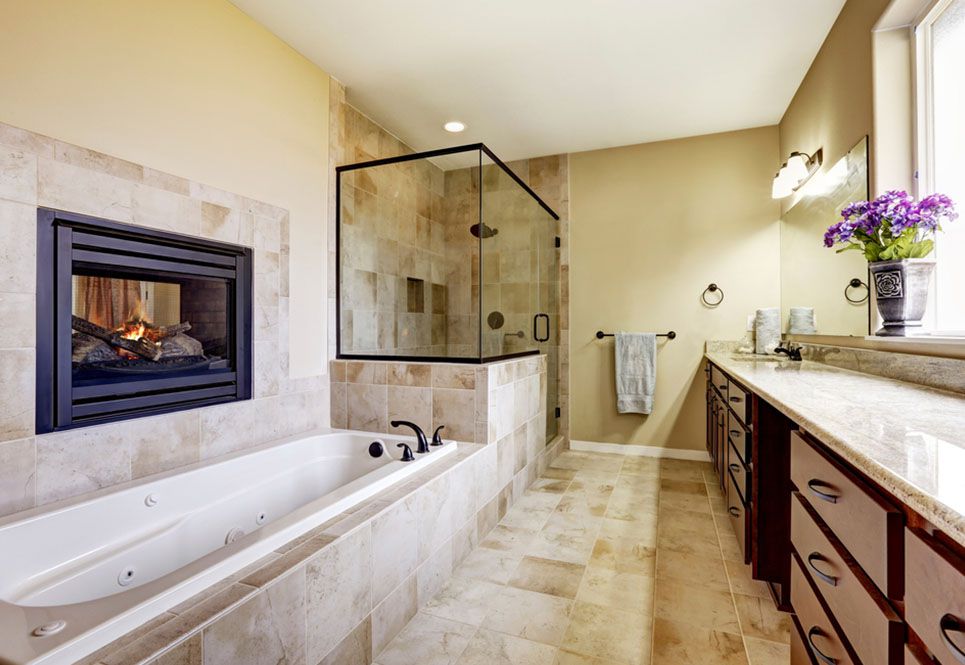 Know Your Space
While much can be done with a bath remodel, there are limitations for any room. For example, having a double vanity only makes sense if you have enough space. Trying to fit this or other custom elements into too small of a space will lead to greater problems and inconvenience.
Contact Us Today
Leave Room In Your Budget For The Unexpected
Even the best-planned renovations and remodels will often have changes in the final budget. To avoid cash flow issues, choose renovations that come in under your maximum budget.
Contact Us Today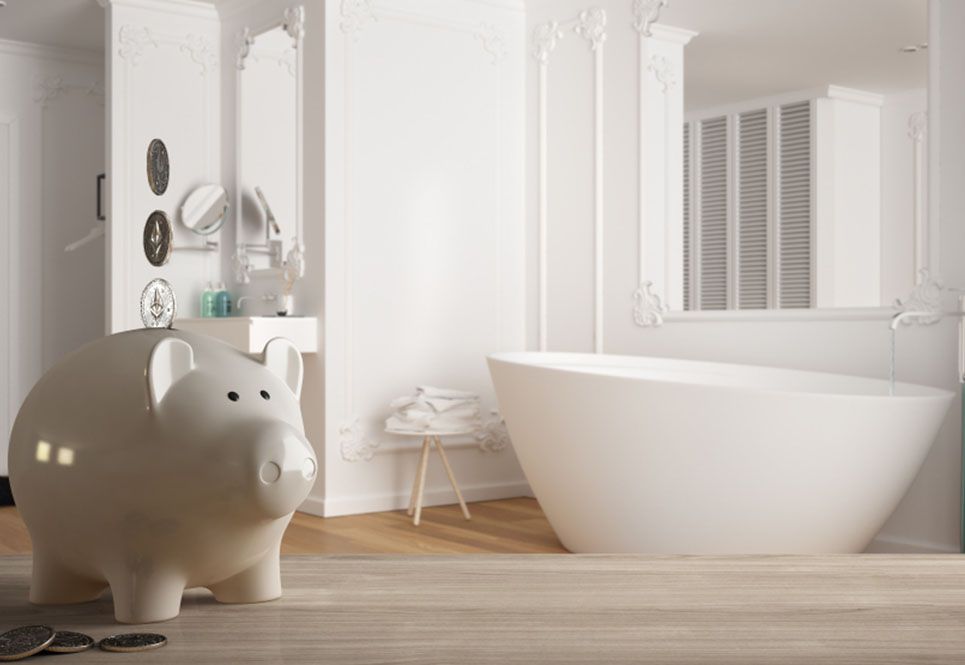 Expert Team
Hire bathroom contractors with experience and a portfolio that includes designs you personally like. Contractors should also offer transparent pricing and guarantees on labor and parts where appropriate.
Contact Us Today
Small Bathroom Renovations Ideas
Small bathrooms, defined as any bathroom under 40 sq. ft., create an opportunity to maximize the use of a space. To help brighten a small bathroom and increase its functionality, consider these ideas:
Open the space with light hues and monochromatic color themes. Lighter colors on walls, floors and fixtures will make the room seem lighter and airier overall. Mirrors can also be used to make a space seem larger.
Choose low-profile fixtures. Compact vanities, tubs, toilets and cabinets ensure your bathroom has everything you need without making the room feel cramped.
Consider custom storage solutions. Small bathrooms can be difficult for their lack of storage alone. If you can not fit full size cabinets, consider under sink storage and storage structures that make use of unused corners.
Large Bathroom Renovations Ideas
Is your bathroom a sprawling 110 sq. ft or more? If so, your bathroom is considered large from a building and design standpoint and creates a unique opportunity. While this extra space is luxurious, it can sometimes be challenging to decorate. Where a small bathroom is a struggle to fit elements, a large bathroom can seem stark and uninspired if you do not take the time to design for the space you have. If you are unsure of what to do with your large bathroom, consider these remodeling ideas:
Build extra shelving and storage for linens, toiletries and more.
Install a large bay window.
Include a book shelf or even a television in your bathroom.
Consider a sauna, jacuzzi or hot tub.
Include a lounge seating area to create a luxurious, private space to relax after a bath.
Bath Renovation Ideas for Safety and Durability
Along with making a bathroom look nicer, renovations can also help improve safety, comfort and cleanliness. These renovations include:
Install radiant flooring. Never suffer from cold feet getting out of the shower ever again with heated flooring. Not only does radiant heating make a room more comfortable, it also increases energy-efficiency.
Improve ventilation. Bathrooms are notorious for mold growth. Help to prevent mold and mildew by installing a ceiling exhaust fan.
Fix drafty windows. Poor insulation around windows can easily increase your heating and cooling costs. Fixing this issue in your bathroom will not only reduce costs but also make the room more comfortable during colder weather.
Schedule Your Consultation With Our Bathroom Contractors
Ready to get started on the bathroom of your dreams? Our local Toronototo bathroom contractors are ready to help. Choose BR Bathroom Renovations for the experience and quality that your home deserves. Call us at (647) 834-8346.