How Much Does It Cost to Remodel a Small Bathroom in Toronto?
Are you thinking of revamping your bathroom? If so, you are probably wondering how much you will have to spend on the whole project. It is tricky to provide a definitive price because so many factors come into play. If you are confused, don't worry; you have come to the right place. This guide contains everything you need to know about the costs of remodelling a small bathroom in Toronto and the rest of the Greater Toronto Area (GTA).
A Guide to the Bathroom Renovation Cost in Toronto
Bathrooms are a special part of the home. It is where you perform your daily rituals, including taking a shower and grooming in front of the vanity mirror. For some people, their time in the bathroom is also sacred and akin to a moment of solitude. As such, the bathroom needs to be both comfortable and functional. Making it visually appealing doesn't hurt, too.
But like any other area of the home, the bathroom can become dilapidated with age, requiring some restoration. Now, here comes the most important question. How much does it actually cost to remodel a small bathroom?
As with any home renovation project, providing an exact amount is difficult. After all, several factors affect the overall renovation costs, including the size of the bathroom, the extent of the remodelling, and the quality of the materials and the fixtures, among others. But for small bathrooms, it typically costs anywhere between $9,000 to $22,000. Take note that small bathrooms measure about 40 square feet on average.
If you are just replacing some of the essentials with newer components, you will probably shell out as little as $4,500 or even less. Meanwhile, if you want a large-scale remodeling using luxurious materials, you can expect the costs to skyrocket. In fact, you may have to spend up to a whopping $22,000.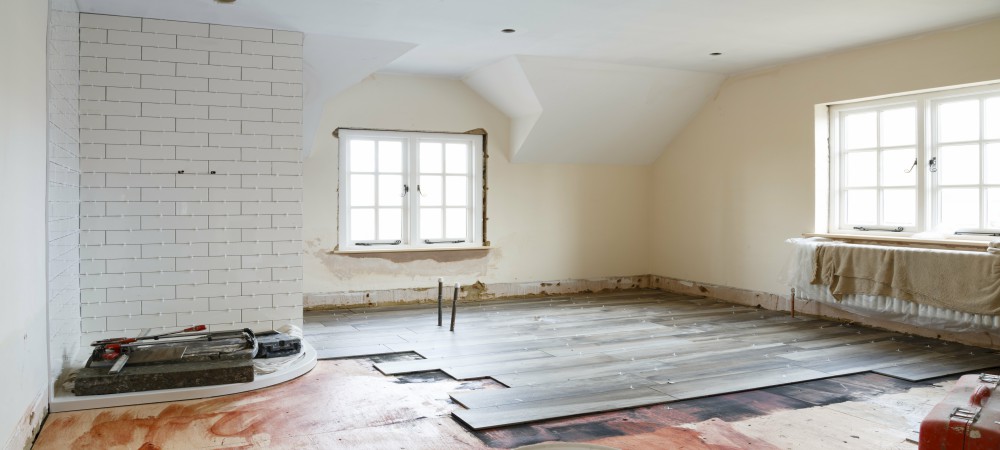 In the table below, we provide the average bathroom renovation cost for each category and budget.
| | |
| --- | --- |
| Scope of Remodelling | Cost Estimation |
| Economy | $9,000 to $12,000 |
| Standard | $12,000 to $15,000 |
| High-End | $15,000 to $18,000 |
| Luxury | $18,000 to $22,000 |
Related Article: What Is the Cost of Bathroom Renovation in Vaughan
Breakdown of Bathroom Renovation Costs in Toronto, Canada
As always, the breakdown of the bathroom remodel expenses depends greatly on the project, varying from house to house. But generally, a bathroom renovation will entail the following elements:
Demolishing the Old Bathroom
Plumbing Work
Buying and Setting up the Fixtures
Electrical Wiring and Lighting
Framing, Installing the Drywall, and Painting
Tiling Work
Installing Vanities and Cabinets
Keep in mind that not all bathroom renovations will require every single element listed above. Plus, you probably won't have to buy new fixtures or fittings if the current ones are still serviceable. On the other hand, if your bathroom is in bad shape and takes a lot of work to restore to its former condition, you may need to spend a lot more than the estimated costs listed below.
1. Demolishing the Old Bathroom
A major bathroom overhaul will require demolition, which essentially meanest tearing down the floors and walls. Aside from the demolition process itself, you will also have to pay the contractors for the garbage disposal.
Estimated Costs: $1,000 to 1,200
2. Plumbing Work
The plumbing work entails installing the water and drain lines and the fixtures. This step requires the services of a licensed professional plumber, who typically charges around $100 per hour. You can significantly reduce the costs if you retain the location of the piping and drain lines.
Estimated Costs: $700 to $2,300
3. Buying and Setting up the Plumbing Fixtures
Bathroom plumbing fixtures consist of sinks, bathtubs, showers, and toilets. The prices of these are variable and depend on the brand, style, and quality. A toilet, for example, has an average cost of around $250 to $500, while bathtubs and showers are more expensive, retailing anywhere from $1,000 to $2,000 each. Of course, if your existing bathroom fixtures are still in good condition, then there is no need to buy new ones, which, in turn, helps lower the expenses.
Estimated Costs: $1,250 to $2,200
3. Electrical Wiring and Lighting
Contractors will work on the wiring and lighting before finishing the walls. The overall costs for this step are largely determined by the lighting fixtures, including the quantity, type, design, and size, among others. The ease of installation will play a role as well. Finally, this step also involves hiring a licensed professional electrician, who typically charges $100 per hour for their services.
Estimated Costs: $1,900 to $2,200
4. Framing, Installing the Drywall, and Painting
If your old bathroom has been demolished, then you will have to rebuild the walls again, which involves working on the framing and drywall. If you are not making dramatic improvements to your bathroom's structure, you won't have to spend too much on framing. For both framing and drywall installation, you will be paying for the materials and labour. Once these are out of the way, the contractors will then paint the bathroom walls. The quality and quantity of the chosen paint will also factor in the overall bathroom renovation cost.
Estimated Costs: $1,500
5. Tiling Work
The majority of bathrooms in Toronto will have tiles on both the floors and walls. This is hardly surprising. After all, tiles are relatively cheap, require little maintenance, and will last for decades when properly installed. Even better, there are plenty of tile options to choose from, each in different designs, colours, and sizes. Again, you will be paying for both the labour and materials, and how much you spend will depend on the quality and quantity of your chosen tiles.
Estimated Costs: $3,000 to $4,000
6. Installing Vanities and Cabinets
Vanities and cabinets are essential parts of the bathroom. Aside from sprucing up the entire space, they are also extremely functional. You will be glad to know that they are available in a wide variety of designs, guaranteeing that you will find something that matches your needs, preferences, and budget. You can choose either pre-made or custom cabinetry. As might be expected, the latter typically costs more.
In Toronto and the rest of GTA, mid-range single-sink vanities retail at around $800, while double-sink variants are priced at about $1,300 on average. Meanwhile, cabinets usually have an average cost of about $400 but can be as expensive as $4,000. You can expect the contractor to charge you around $100 to $400 for the installation.
Estimated Costs: $1,300 to $7,000
Related Article: 9 Bathroom Remodelling Mistakes to Avoid
Small Bathroom Renovation in Toronto for Your Budget
For many homeowners in Canada, the idea of renovating a bathroom is not particularly appealing. After all, many are under the impression that it is an expensive endeavour. But as you have seen above, it doesn't have to be. No matter your budget, we are sure that you will be able to find a renovation project that suits your needs. All you have to do is find a trusted bathroom renovations company or contractor who can make the most out of your bathroom – without burning a hole in your wallet.
A final word: make sure to have a contingency plan. That is, you would want to reserve some extra money to account for unexpected expenses. You never know what might happen during the remodeling process, after all. This way, you can guarantee that financial matters won't push back the completion of your new bathroom. To make your life infinitely easier, call BR Bathroom Renovations Richmond Hill.